Not sure if this was ever posted anywhere but if it was, it's probably time for a refresh.
Here's what I have in my collection right now. Even now, it's not 100 percent accurate. xD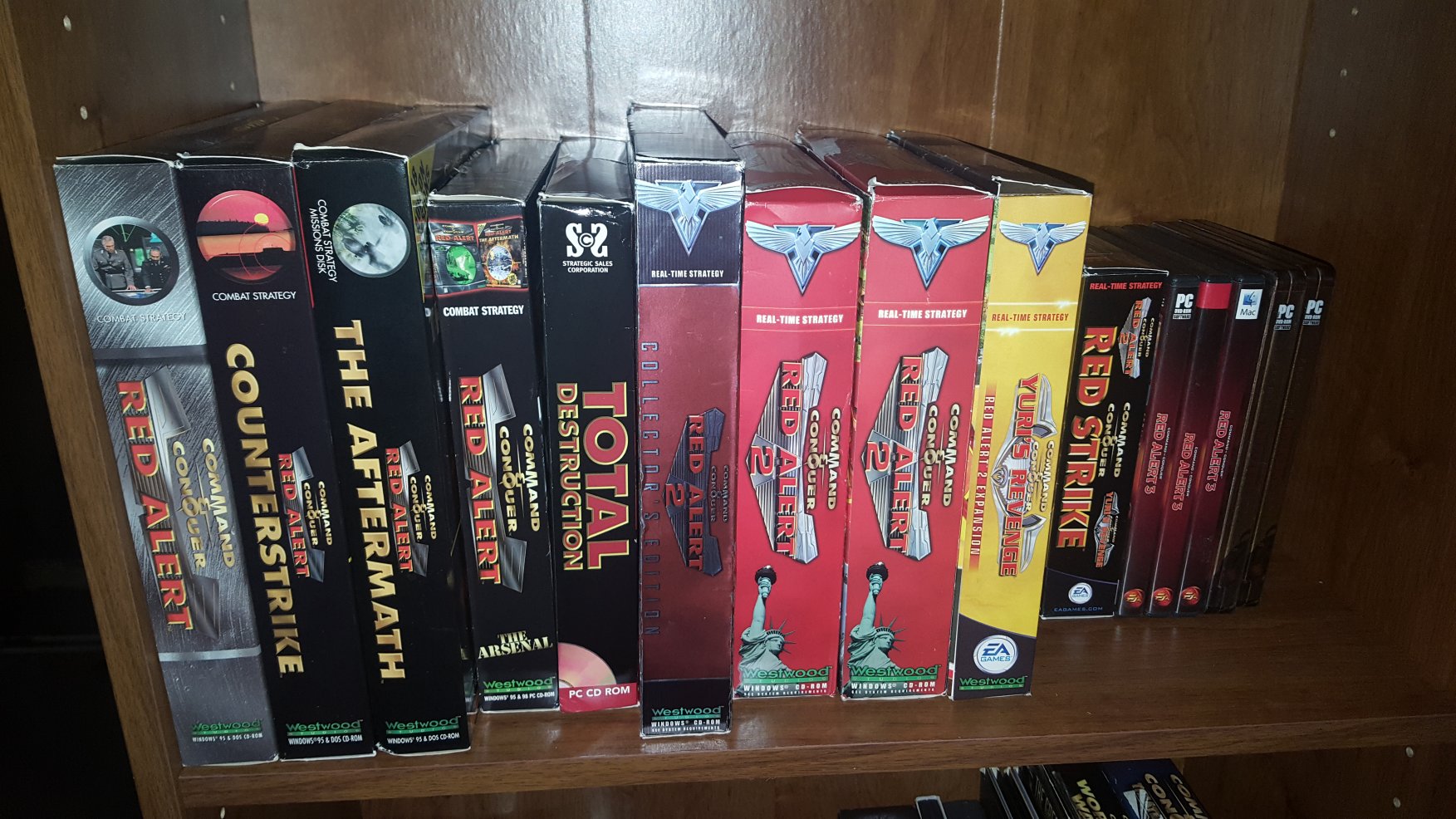 Yes, those are two RA2 WTC boxes.
And there's two Premier Editions on the end. Oh, and Total Destruction is an unofficial addon, but I got the box!

I can't find anything about the Ion Cannon blast RA cover art. Does anyone know anything about it? The one in the folding slip is a Thai version of RA1.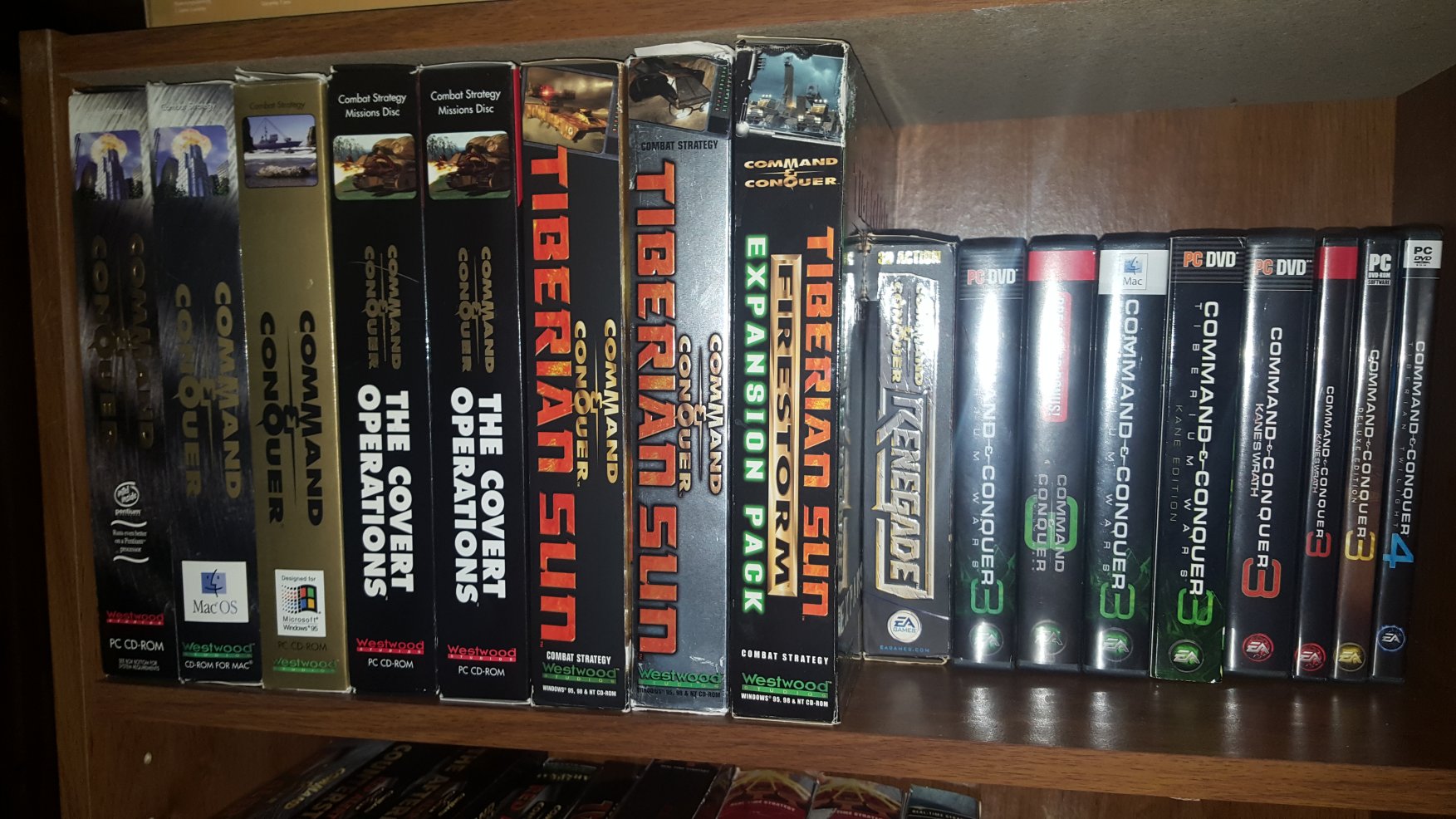 I need a second Platinum Edition. The one I have has a lot of damage.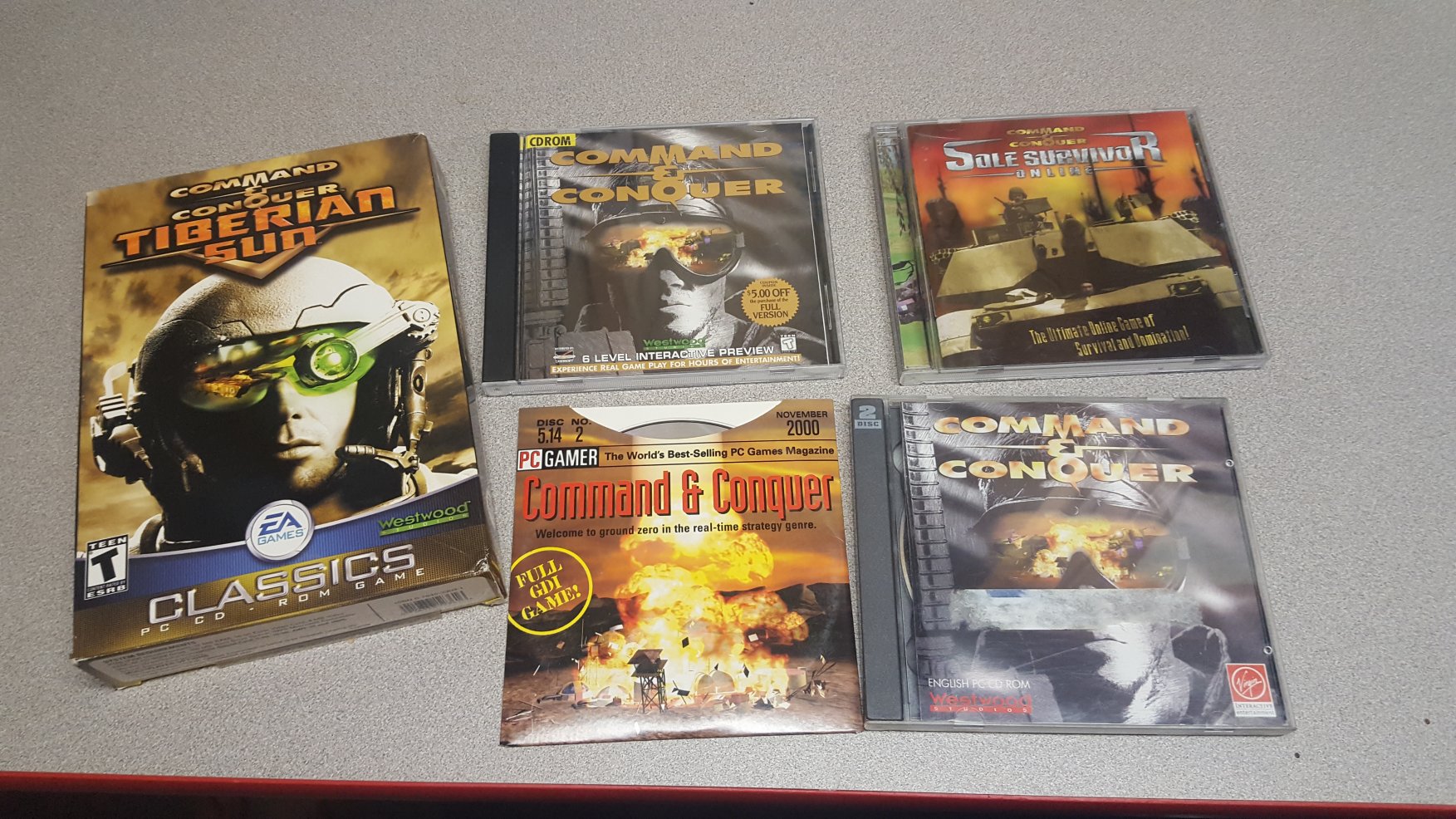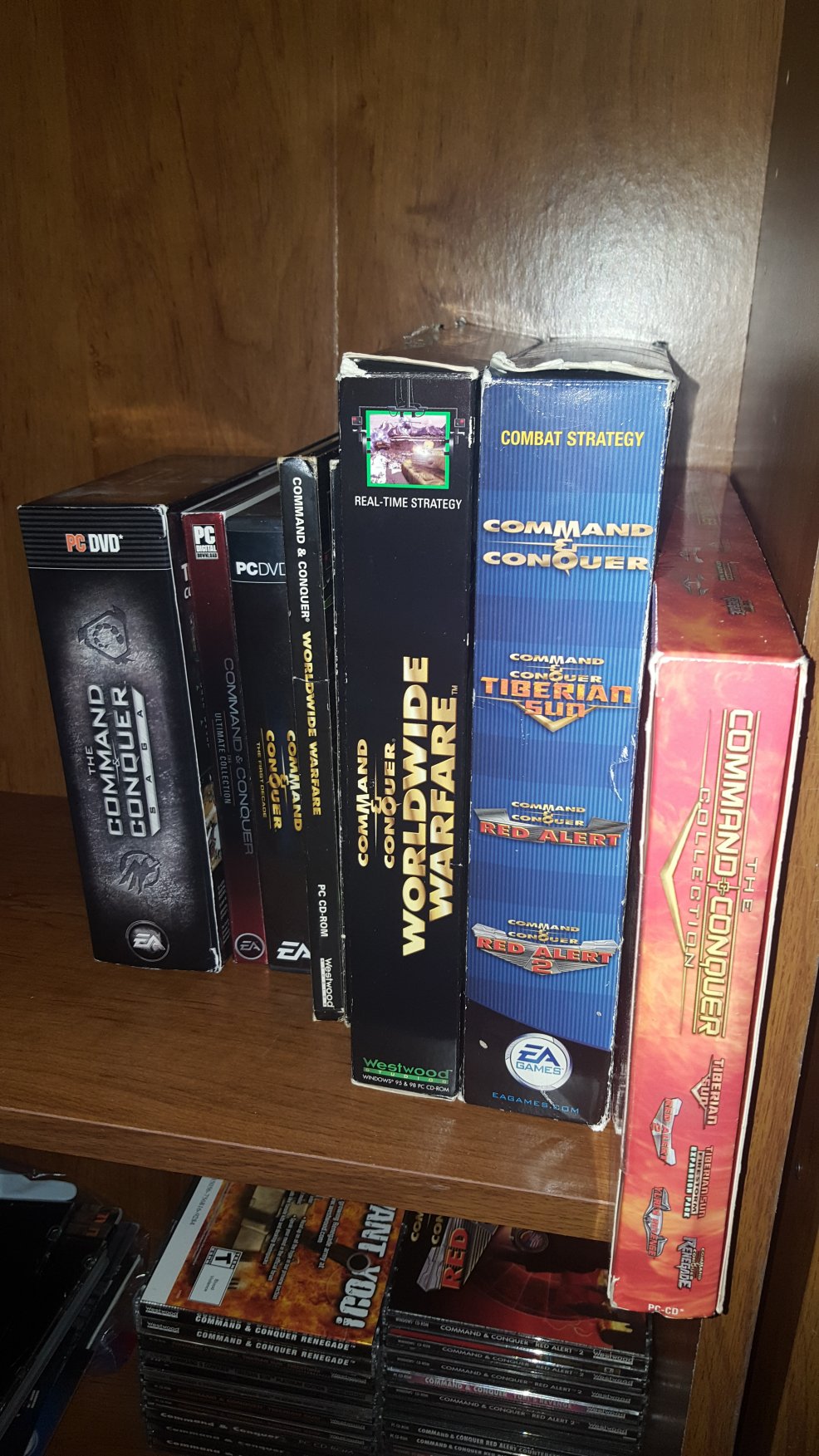 I got a complete Worldwide Warfare with the folding cardboard case. I have two more, but I don't have the thick jewel case variant yet. SOON I HOPE!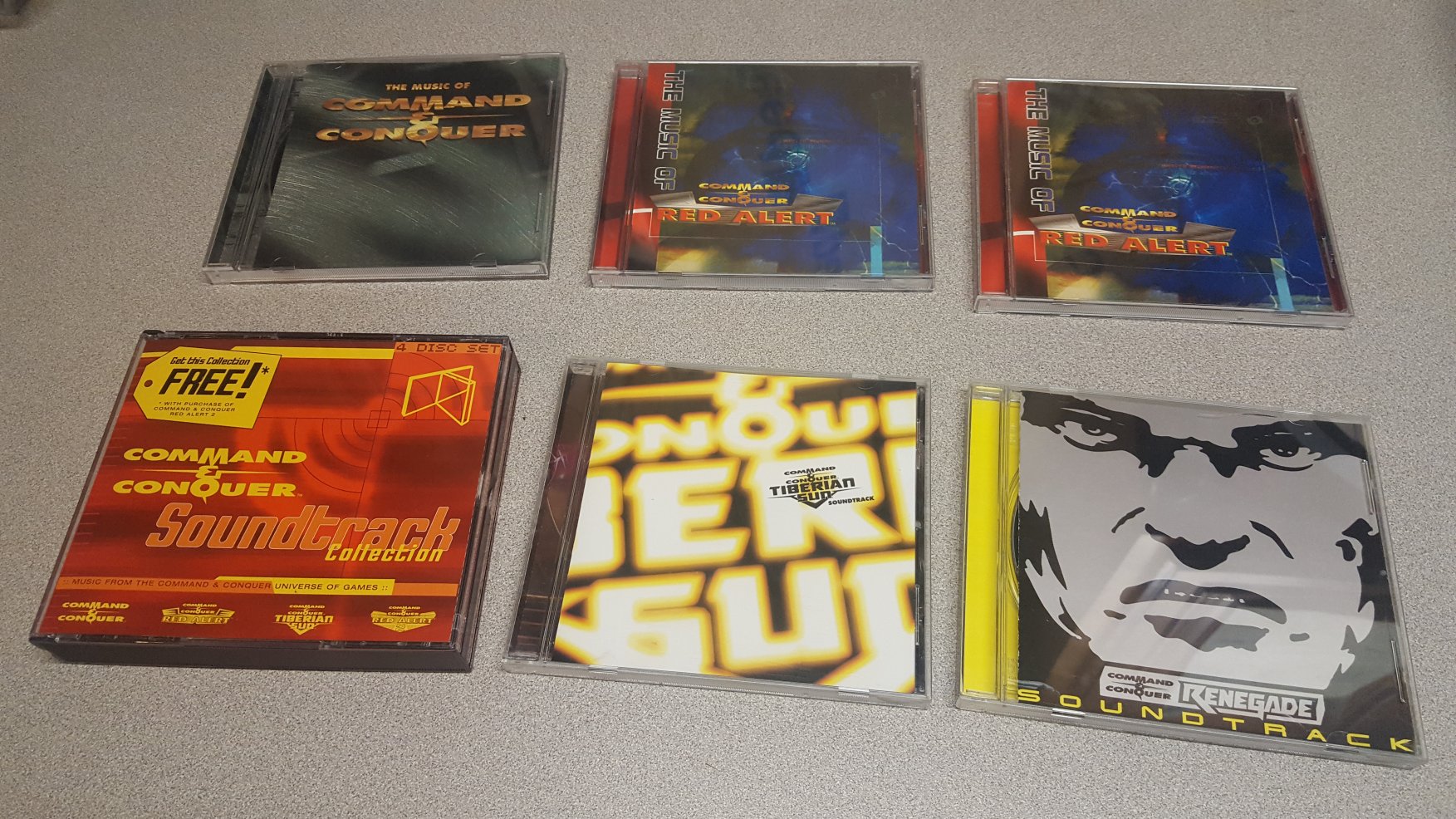 Soundtracks! I finally got me a C&C1 OST! wheee!
Bonus Simcity! xD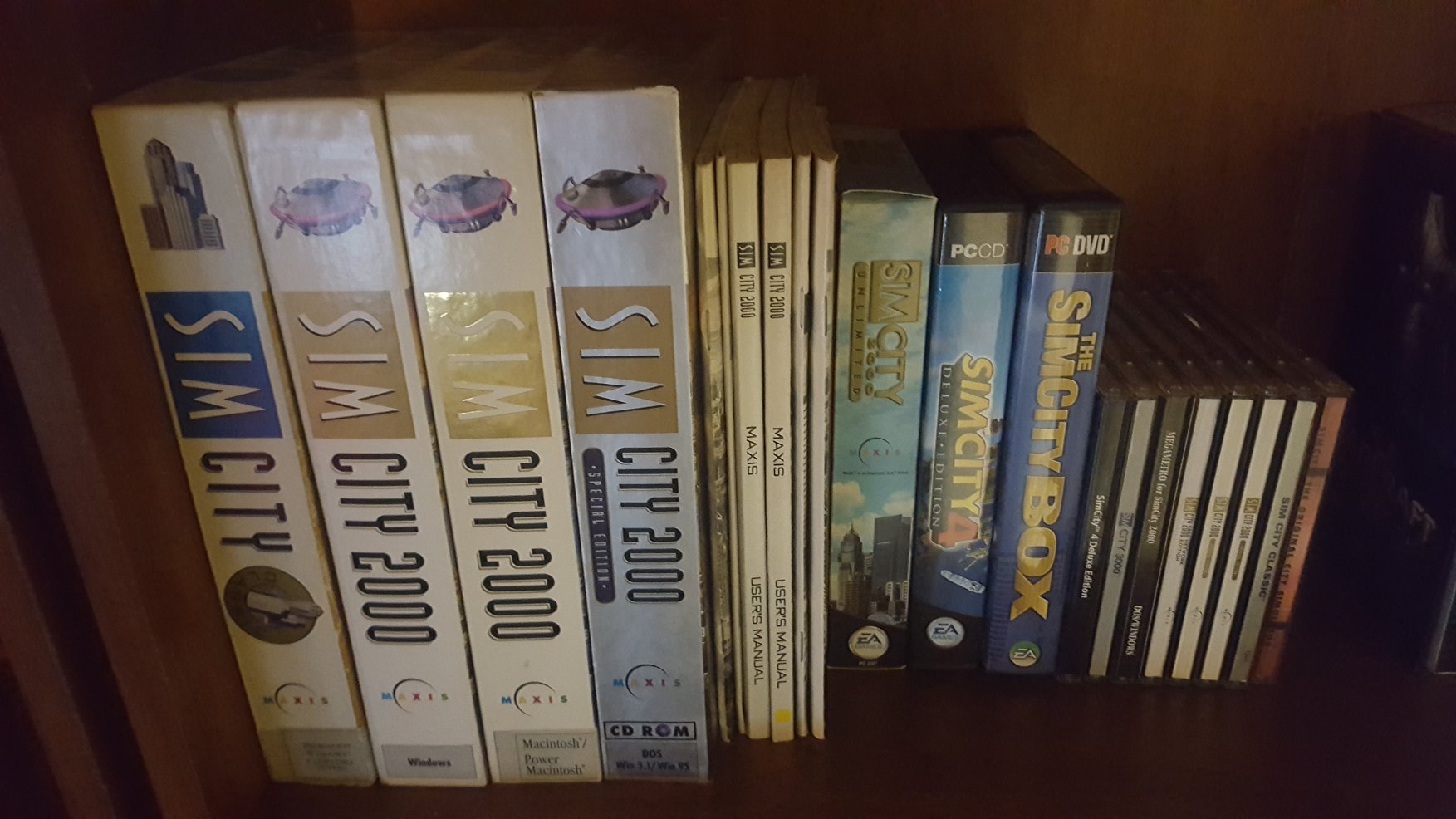 I got a proper Special Edition box!